Serving beer at an indoor event with multiple halls, without having to install a completely new beer installation, Duotank is taking care of this problem.
Normally there are specific places within a building where the possibility is offered to connect a tap point. However, an indoor event often requires the flexibility to allow the beer to flow from the tap at a desired location. Next to that it is possible for a brewery to carry there own brewery fresh beer into your desired place, instead of depending on what's available at the location.
To keep an overview of the liters that are tapped per event. There are a number of options possible to measure this accurately;
Flowmeter
Duotank supplies this beer meter especially for events, if you want to measure the flow of beer exactly at an event you can use the MMU Flowmeter. The meter is fully mobile and OIML certified for beer tax (excise duty)
DSO, Duotank System Online
Our DSO is an end-to-end technological online solution.
It makes it possible to manage the amount and temperature of beer on different locations through an online platform.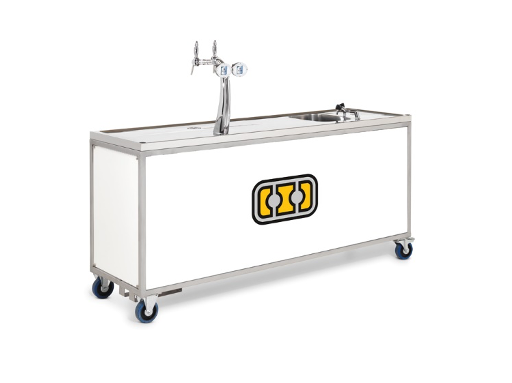 Products for the indoor events
Smart urban on-trade beer delivery: the solution for inner city transport solutions
Increasingly more cities haves some kind of restriction on inner city transport. It can be either a restriction on exhaust emissions or weight restrictions or both: for inner city on-trade beer delivery it can result in quite the challenge. Luckily, there are various new developments that help to cope with todays and tomorrows urban and inner city transport challenges.