The new easy to use central beer measurement solution for logistical operations:
Basic technical knowledge needed to install.
No actions need to be taken by the operator. The system works automatically
There are no wires needed and no external power
Volume & temperature is (optional) displayed on the tank as well as collected on a central server.
Data is transmitted through the standard cellphone network and already works from GPRS onwards.
Software for logistical planning available. Integration with other software possible.
Also available for existing tanks as a retrofit version.
Maintenance is as easy as it comes. You only need to exchange the unit and give in the new serial number in the online software.
No cell phone number needed. Data transmission costs are included in the montly fee.
Low cost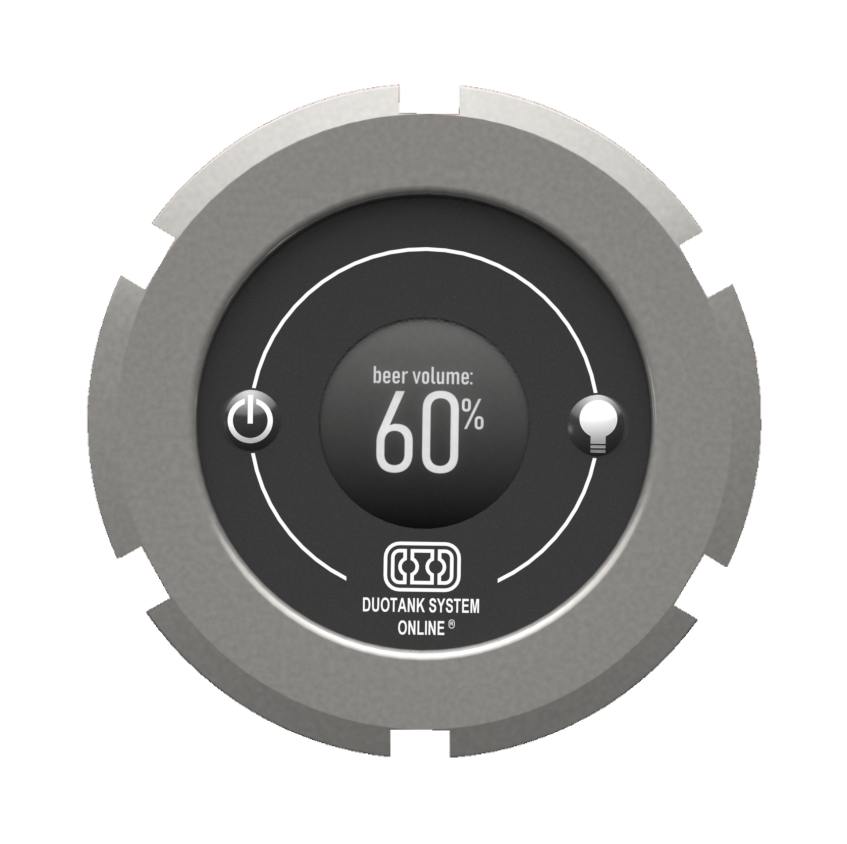 The Duotank DSO unit is designed as a plug and play extremely easy to install and maintain beer level measuring device. The data is received on a central server. The DSO does not need external power, WIFI or wiring.
Applications for the Duotank System Online (DSO)
Draught beer systems, which one to choose?
Do you serve draught beer in your venue or do you want to start serving draught beer? Then you get to choose between several systems which all differ in terms of packaging and equipment. Learn which system best suits your situation by looking at a complete comparison in terms of packaging, transport, installation technique and costs.