In the following whitepapers, you'll learn
Explore the full range of packaging methods for transporting your beer from the brewery to the bar
Learn which step in the chain has the largest influence on the overall Carbon footprint of your beer transport
Tankbeer as a solution to further reduce greenhouse gas emissions.
Reducing CO2 emissions is a very important topic. In the Paris agreement clear goals are set to reduce the CO2 emission worldwide. The European union aims to cut greenhouse gas emission by 40% in 2030 and to be climate neutral by 2050.
A lot of breweries already made big steps in reducing the CO2 emission in the brewing process. With the bag in Tank system from Duotank you now can reduce your CO2 footprint on packaging significantly!
The Duotank Bag-In-Tank system has a very small carbon footprint. The CO2 footprint of tankbeer as a packaging is 3 times smaller than that of stainless steel kegs and 30 times smaller than one way kegs.
By using tankbeer you can save up to 18 kg of CO2 emission per HL!
You can read all about the differences in the carbon footprint of different packagings in the whitepaper "The carbon footprint of delivering beer to a bar". Or you can check out how much CO2 emissions you can save converting to tankbeer in our online calculator.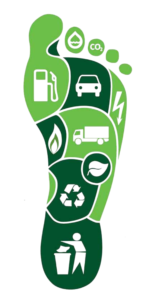 Also Duotank has taken a lead in reducing their own carbon footprint. In 2019 a new factory was build with an electric heat pump instead of conventional gas operated heaters. A 1200 square meter solar field is realised to supply electric energy. Besides that, by the end of 2020 80% of all passenger company cars will be full electric.