Because the tanks are build very rigid they can support their own weight (including beer). The tanks can be stacked in a fashionable way with standing and hanging frame types.
The frames are made of stainless steel with a glass pearl blasted finish. Optionally, the frames can be painted or copper plated.
The frames are available in various variations to allow for the creation of the best possible storage option for each unique situation and are designed and welded according the European EN1090 legislation. Standing frames are available in different set-ups, to allow for the optimal use of storage space at the bar.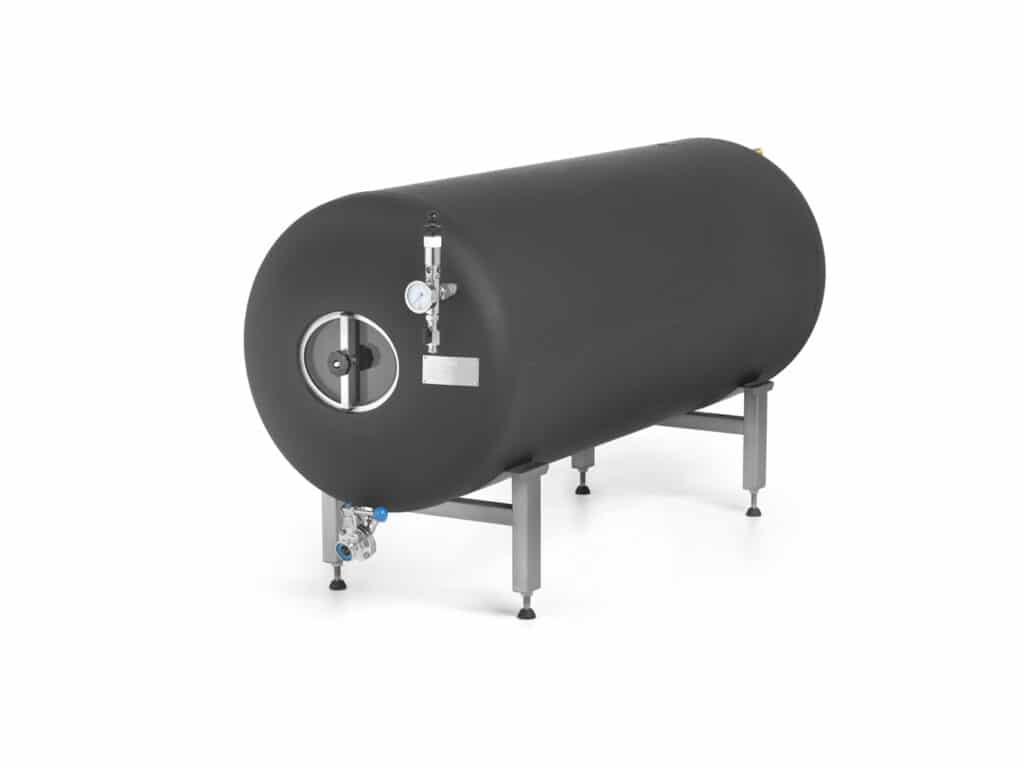 In order to support the beer tanks, Duotank developed a range of frameworks. Frames, which can support up to three tanks standing. There are also hanging frames available.
Applications for the Duotank Frames
(Micro) Breweries
Due to the versatility in frames, there is always a possibility to arrange the ideal solution for almost every space in the brewery.
Solutions for a bar
Finish the bar with a perfect frame to support the purchased tanks. It is possible to support them with a standing or hanging framework.
Draught beer systems, which one to choose?
Do you serve draught beer in your venue? Then you get to choose between several systems which all differ in terms of packaging and equipment. Learn which system best suits your situation by looking at a complete comparison in terms of packaging, transport, installation technique and costs.