Beer tanks are used to store and dispense beer in a bar. The tanks can be divided into two main categories: insu­lated and non-insulated. The non-insulated beer tanks are suitable for placing into a cold room environment.
Insulated tanks on the other hand are produced with an insulation layer and equipped with a copper coil cool­ing. This allows for constant cooling of the tank, making it able to place the tank everywhere you want, including inside the bar interior.
The inside of a cooled beer tank is always made of stain­less steel. The outer shell is available in different variants;
Stainless steel (polished or sandblasted)
Copper (old-look or polished)
Black plastic (PU jacket)
Spraypainted in any color
Optionally on all versions you can choose to have the V-line variant. The V-line is a mix of  "brewery like" sight glasses with a modern twist. One of the sight glasses is equipped with a display showing the beer volume and temperature in the tank.
The combination of an insulated tank with an outer shell of your choice will be an addition to any bar interior.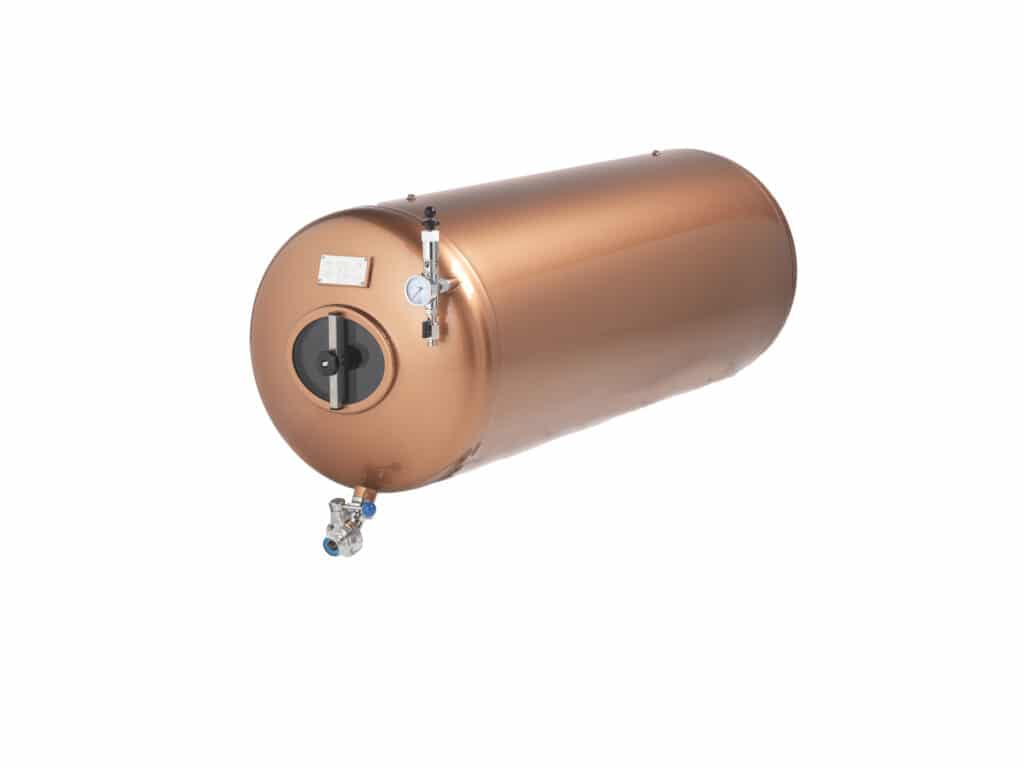 The beer goes straight from the brewery into insulated beer tanks, because of the 100% airtight bag there is no extra CO2 needed. Because of the different beautiful finishes, the tanks are a great way to promote your beer.
Applications for the Duotank Tanks
Draught beer systems, which one to choose?
Do you serve draught beer in your venue? Then you get to choose between several systems which all differ in terms of packaging and equipment. Learn which system best suits your situation by looking at a complete comparison in terms of packaging, transport, installation technique and costs.