Bar solutions in a Stadium
Stadiums have to deal with large crowds in short periods. Traditional systems have issues with providing a constant beer flow. This leads to a decreased turnover on your beer sales. Stadiums also greatly benefit from the Duotank system, the system can easily handle large volumes of beer. Our system can provide over 60.000 people with a chilled beer in a very short period of time.
We've already provided many stadiums with our tank beer system, with great success. Some examples of successful stadium solutions are;
Grolsch Veste – Enschede (24 x 10HL)
Johan Cruijf Arena – Amsterdam (56 x 10HL)
Veltins Arena – Gelsenkirchen (52 x 10 HL)
Cristal Arena – Genk (12 x 10 HL)
Philips Stadium  – Eindhoven (16 x 10HL)
Esprit Arena – Düsseldorf (32 x 10HL)
Ghelamco Arena – Gent (20 x 10HL)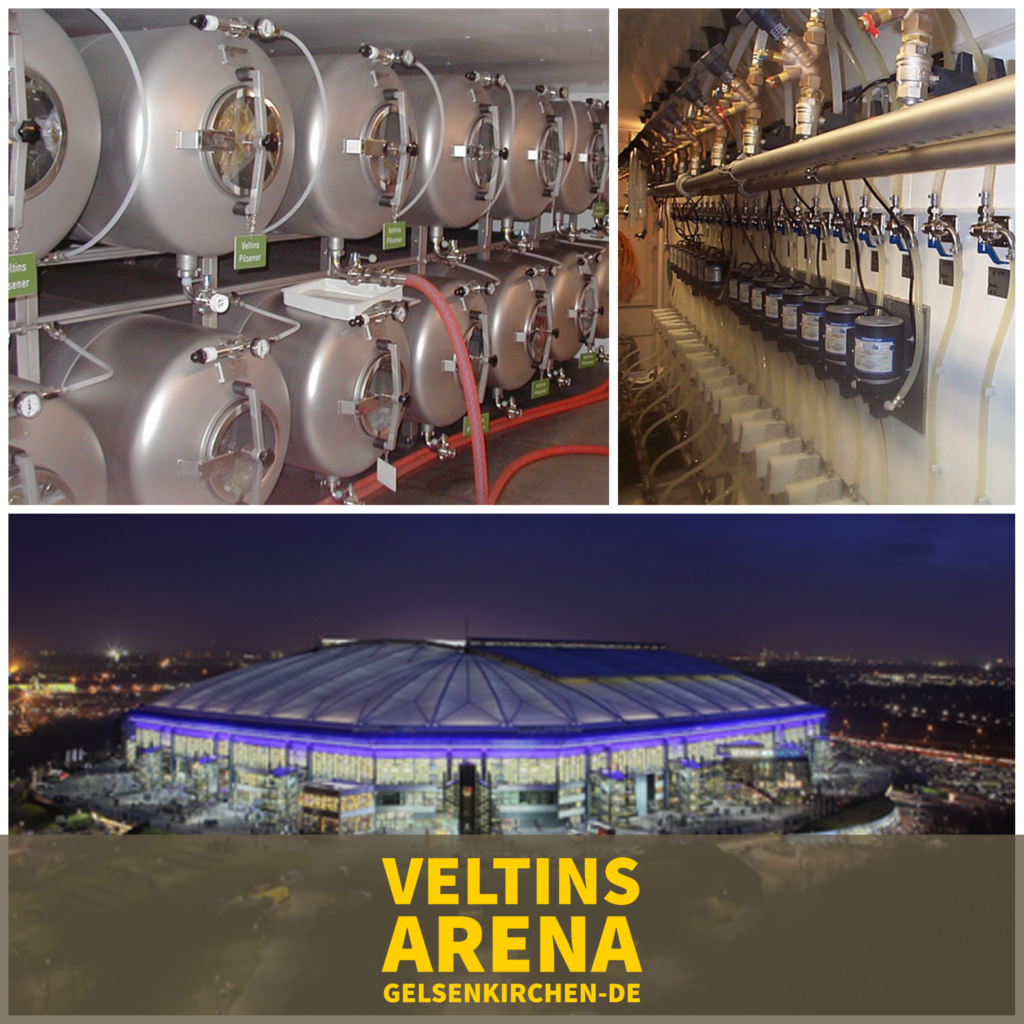 The advantages of tank beer in your stadium
Time and manpower saved, no distribution and switching of kegs required
Direct distribution from the brewery to the stadium, more efficient distribution and no distribution center is needed
One way solution, no logistics of empty return goods. The empty bags are plastic waste and can be fully recycled.
Products for stadium solutions